G-Net Strategic Communications - your editorial & communication resource
E-Content, Articles, Studies, Annual Reports, White Papers, Case Studies, Company Profiles, Special Event E-Newsletters, Media Releases, Photography, Graphics, Media Releases, Executive Speeches, Publication Management & Advertising Sales
Who is G-Net & How can our freelance business writers help you reach your publication goals?
G-Net is a business communications and advisory firm providing communications consulting, editorial and publishing services to trade and professional associations, business and professional publications and organizations. We bring together individual entrepreneurs with expertise in essential business communications disciplines, allowing G-Net clients to benefit from a great depth of knowledge in business communications drawn from experience in government, journalism, public relations and marketing.
Our team includes experienced business writers specializing in government, food, distribution, retailing, and health industries as well as award winning graphic designers and photographers, web designers and content editors, videographers, ad sales professionals, and specialty printers. Together, they form a formidable resource available to you, but only as needed.
We invite you to learn more about how G-Net & our Freelance Business Writers can help you achieve your communications objectives. Contact us today.
---
Our Commitment To You
New Book Released: Bob Gatty, Co-Author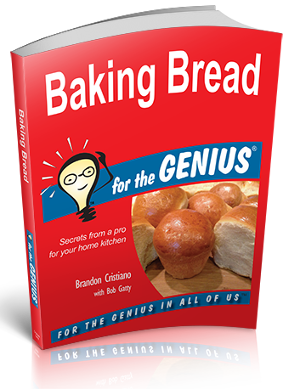 Warm Up Your Oven!

We're Going to Bake Bread!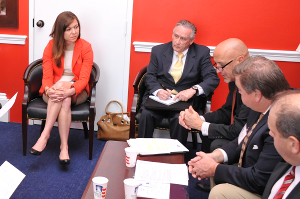 G-Net Creative Services
G-Net is committed to exceeding clients' expectations at every turn. We provide large agency services without the corresponding high cost through our network of trusted professionals. Hidden charges to cover a large inside staff and overhead are unnecessary.
The key to our success and long time client loyalty is an unwavering commitment to professionalism and project execution, evidenced by our clients. For example, Meg Major, chief content editor, Progressive Grocer magazine said,
"Bob is a top-notch professional who is both an exceptionally competent writer and an extremely reliable and resourceful reporter. He is willing to tackle a wide range of assignments with determination and focus, and his solid grasp of complex industry issues imparts additional value to the finished product. Bob is a pleasure to work with and I strongly recommend him without hesitation."
Additional Testimonials
I've been interviewed by dozens of publications but rarely have I been as impressed with the finished product as I was with the article you recently produced for December 2015 edition of Convenience Distribution.

Your interview questions were right on target, focusing in on all the key areas that the publication's readers would find most meaningful. Additionally, your writing style is highly professional. You not only presented the material in a logical, interesting flow but did so with precision and flair.

As someone who appreciates those who are extremely good at what they do, I'd be remiss if I didn't send this well-deserved compliment.

- Barry Bradman: President,
Danbee Investigations